In 2014, the population of the northern metropolitan region (NMR) was approximately 962,935 (Australian Bureau of Statistics, 2015). More than 14 per cent of Victoria's Aboriginal and Torres Strait Islander population reside in the NMR.
The region covers more than 1,600 square kilometres, from inner city parts of Richmond to remote parts of the Kinglake Ranges, and contains suburbs diverse in ethnicity, socio-economic status and infrastructure.
There are seven Local Government Areas (LGAs) in the region: Banyule, Darebin, Hume, Moreland, Nillumbik, Whittlesea and Yarra.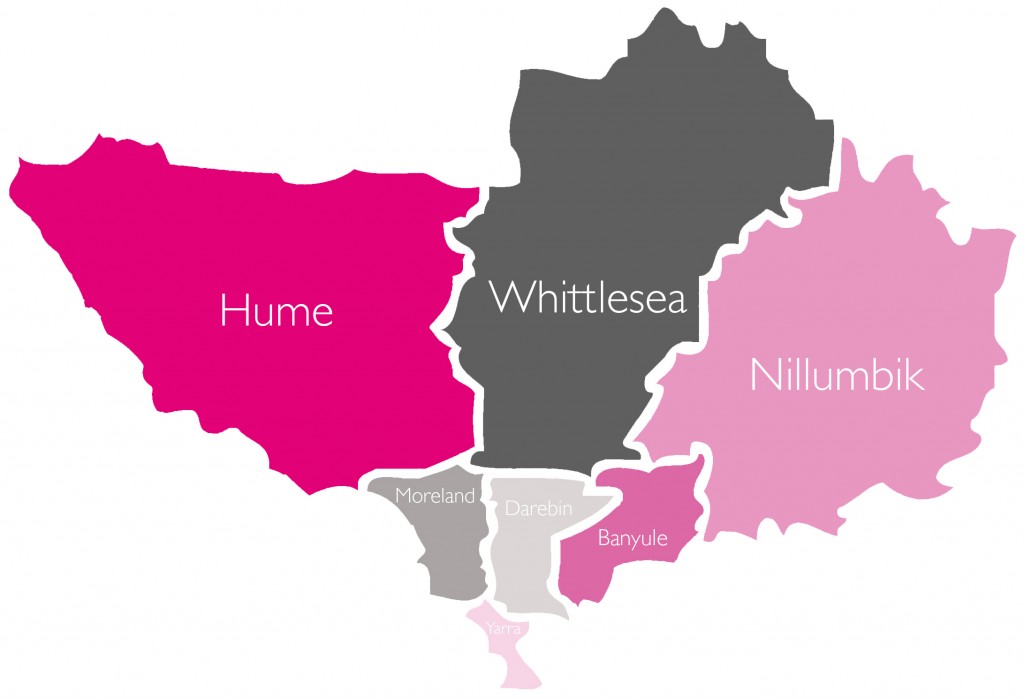 Family Violence Statistics
The Family Violence Database includes family violence statistics from Victoria Police, Magistrates' Court, Children's Court, DJR, DHHS and Victoria Legal Aid.
The Victorian Women's Health Atlas includes a range of health statistics on gender impacts on key health areas, including family violence. The data can be obtained at the level of local government, region or state.