In 2014, the population of the northern metropolitan region (NMR) was approximately 962,935 (Australian Bureau of Statistics, 2015). More than 14 per cent of Victoria's Aboriginal and Torres Strait Islander population reside in the NMR.
The region covers more than 1,600 square kilometres, from inner city parts of Richmond to remote parts of the Kinglake Ranges, and contains suburbs diverse in ethnicity, socio-economic status and infrastructure.
There are seven Local Government Areas (LGAs) in the region: Banyule, Darebin, Hume, Moreland, Nillumbik, Whittlesea and Yarra.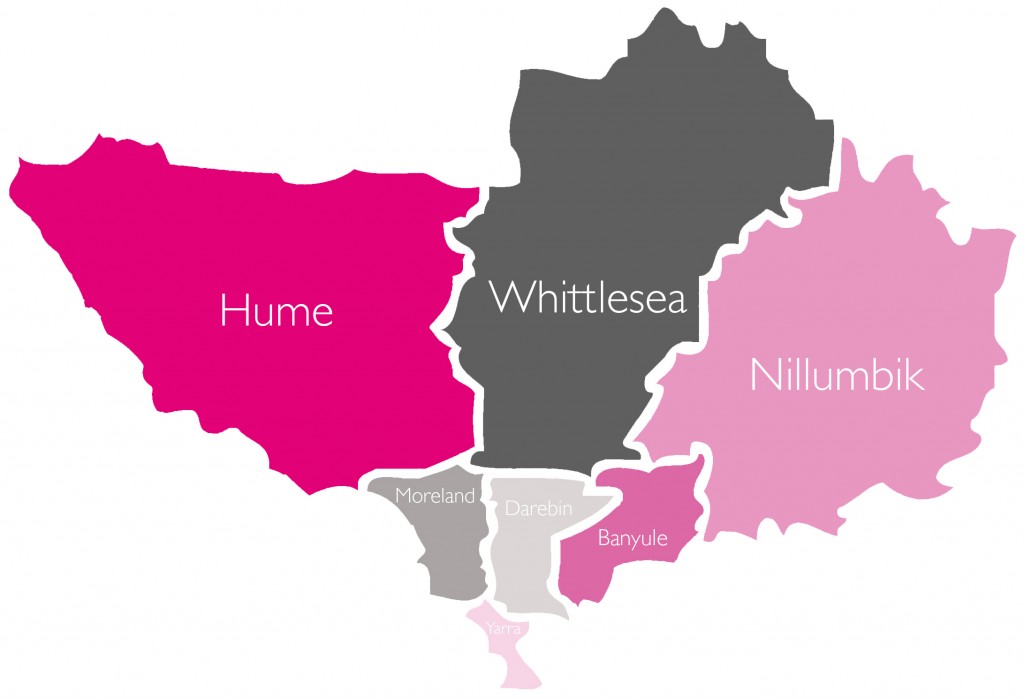 Family Violence Statistics
In the northern metropolitan region (NMR), the number of reported family violence incidents increased from 11,586 in 2014-15 to 12,149 in 2015-16. In 2015-16, on average, 234 incidents of family violence were reported to police, every week.
In 2015-16, family violence was the context for about half of all assaults and related offences (53%), 49% of all abductions and related offences and 61% of all stalking, harassment and threatening behaviour in the NMR. 41% of all sexual offences were perpetrated as part of family violence.
The following factsheets have been developed by Women's Health In the North.
For more information about family violence rates in the NMR, see the Violence Against Women Factsheet.
For more information about rates of violence in each local government area, see the following factsheets: