The Week Without Violence (WWV) is a worldwide campaign that occurs in the third week of October, each year. The campaign aims to raise community awareness of family violence, encourage healing through art and strengthen local connections and relationships focused on the prevention of violence against women.
WWV activities have been facilitated across the northern metropolitan region of Melbourne through local family violence networks since 1999. In the region, the WWV incorporates the Clothesline Project.
In 2015, the sixteenth WWV campaign in the north ran from October 19-23.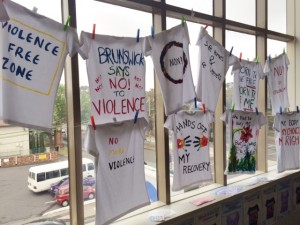 .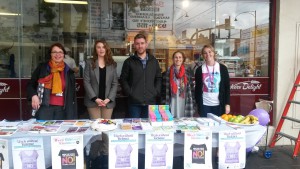 The campaign is coordinated through local family violence networks and resourced by Women's Health In the North.
Week Without Violence Toolkit
The campaign in the north is supported by the Week Without Violence Toolkit that provides facilitators with ideas for effective and consistent regional approaches to campaign events.
Calendar of Events
View the WWV 2015 Calendar of Events.
Campaign Poster
Download the WWV Campaign Poster
.