The NIFVS coordination team convenes a forum three times a year.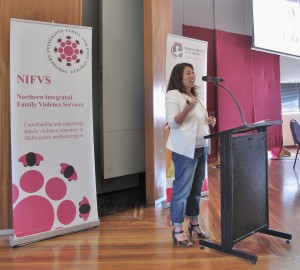 The forums focus on improving integration in specific areas identified in the NIFVS Regional Plan. They are open to anyone in Melbourne's northern metropolitan region who works towards women's and children's safety.
In 2019, forums will be held on the following dates:

13 March – 9.30am-1.00pm
 23 July – 9.30am-1.00pm.
13 November – 9.30am-1.00pm
Forum summaries and presentations
Find summaries and presentation slides from the 2015-19 forums below:
To find out more about the NIFVS Forums, contact info@whin.org.au.