On 8 November 2016, over 60 participants explored strategies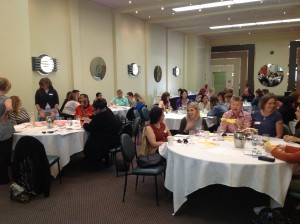 to enhance workforce resilience in a forum co-hosted by Northern Integrated Family Violence Services and the Northern Indigenous Family Violence Action Group. After hearing about the impact of trauma from psychologist Shawn Goldberg and strategies to build a resilient workforce from a panel, participants discussed workforce resilience solutions.
View a summary of the forum.
View the presentations from the day.
Other resources from the day:
Further Resources
Resisting Burnout with Justice-doing, Vikki Reynolds
Guidebook on Vicarious Trauma: Recommended Solutions for Anti-Violence Workers
Headington Institute – free resources on stress, resilience, and humanitarian work
Health and Safety Executive Management Standards for Work Related Stress
Find further resources recommended by guest speaker, Shawn Goldberg.