A toolkit to improve responses to CALD women and children who have experienced family violence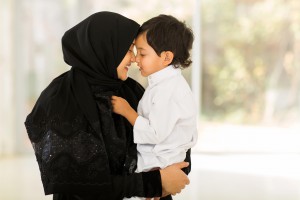 Overcoming Barriers provides practitioners with advice and resources to support their response to culturally and linguistically diverse (CALD) women and children who have experienced family violence.
This toolkit is based on the premise that practitioners will have undertaken training in Identifying and Responding to Family Violence and have an understanding of the MARAM Framework. This is critical to ensuring practitioners understand family violence and risk assessment before focusing on CALD women and children's experience of family violence.
The information provided is based on the expertise of service providers in the northern metropolitan region. As such, this toolkit does not provide a full account of the evidence relating to best practice with CALD communities. It should also be noted that this toolkit is not a cultural competency/sensitivity tool.
Audience
The toolkit is suitable for use by practitioners, in any service, who respond to this cohort. This may include specialist family violence, settlement, community health or other services. It may be used as a tool for learning and self-reflection, or to support supervision or team development.
Overview
The toolkit includes seven chapters about different practice issues:
Engaging in anti-racist, human rights-based practice
Understanding structural and systemic barriers to help-seeking
Understanding community barriers and enablers impacting upon help-seeking
Understanding the impact of trauma
Understanding tactics of abuse and assessing risk
Working with interpreters in a family violence context
Working with CALD children.
Each chapter includes background information and links to further resources—some contain videos with specialists discussing topics in more depth. Each chapter also includes self-reflection questions and a self-reflection tool that pose questions in order to enhance good practice. The self-reflection tool can be used for self-reflection, to support supervision or for team planning activities. It may be useful to have a particular client in mind when working through the questions.
Chapters
Notes on terminology
"Culturally and Linguistically Diverse (CALD)" This term has been chosen as short-hand to refer to migrant, asylum seeker and refugee communities. The intention in choosing the term was not to mark CALD communities' experiences as "other" or marginal—the working group strongly believes that the experiences of CALD communities should be considered central to service provision
"Culture" Where "culture" is referred to, throughout this resource, it is national cultures that are being referenced. The working group acknowledges that culture can refer to beliefs and customs adhered to by groups other than those that make up nation states, e.g. workplaces, sporting clubs.
The working group also acknowledges that culture is not static or indivisible—understandings of what constitutes culture may vary within cultural groups, and even within families, and cultures change over time.
Acknowledgements
This toolkit was developed by a working group of the Northern Integrated Family Violence Services Regional Integration Committee. It was first informed by contributions made at a NIFVS Practice Exchange Forum between CALD and mainstream services in November 2015.
Video Interviews We would like to acknowledge the following people for their valuable input into the videos. Allen Jeffress (Bright Futures) Ambreen Mirza (Australian Muslim Women's Centre for Human Rights) Emily Singh (Asylum Seekers Resource Centre) Jennifer Dawson (InTouch Multicultural Centre Against Family Violence) Mardi Stowe (Foundation House) Monique Toohey (Nasihah Consulting)
Working Group We would like to acknowledge the following organisations for their expertise and their contribution to knowledge and practice that has helped to produce 'Overcoming Barriers':
AMES Australia
Anglicare Victoria
Berry Street
Bright Futures, Merri Outreach and Support Services
Darebin City Council
Department of Health and Human Services
InTouch Multicultural Centre Against Family Violence
Kildonan
Multicultural Centre for Women's Health
Women's Health In the North
Whittlesea Community Connections