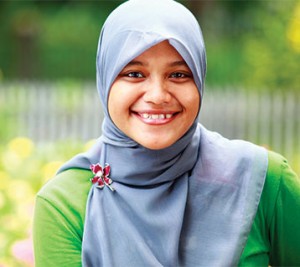 Ensuring that women have as much choice as possible over interpreter use is critical to both safety and empowerment. Before engaging an interpreter, workers should determine what languages/dialects the client speaks, whether she would prefer a woman interpreter, 'her preferences regarding the form of interpreting (telephone or on-site) and, if telephone, whether she would prefer an interpreter from outside Victoria'[1].
Women have the right to understand and be understood—this is particularly important for women who may have had information withheld from them as a tactic of abuse. Using an appropriately accredited, female interpreter where possible is paramount. Children and other family members should never be used as interpreters as this can cause further trauma for the child[2], infringe upon the woman's privacy or even subject her to greater risk.
Sensitivity is required when enquiring about choices of interpreters. Women may not wish to actively voice their preferences for fear of causing offense.
Practitioners should be aware that confidentiality can be an issue in interpreting in the context of family violence, especially when women come from smaller language groups[3]. "Over-intervention" can also be an issue, including where interpreters give women advice—such as telling her to stay with her husband—or do not accurately convey information[4]. Practitioners should look out for cues from their clients to determine whether interpreters are performing their role ethically and effectively.