Find information about key Victorian family violence reforms:
MARAM
The Orange Door
Information Sharing Schemes
Diversity and Intersectionality
Workforce Development
Preventing Violence against Women

Background
The Victorian Royal Commission into Family Violence was held during 2015. The Royal Commission handed down its final report on 29 March 2016. The Victorian Government committed to implementing all 227 recommendations.
In November 2016, the Victorian Government released Ending Family Violence: Victoria's Plan for Change.
The 10-year plan will work towards the following outcomes:
Family violence and gender inequality are not tolerated.
Victim survivors, vulnerable children and families, are safe and supported to recover and thrive.
Perpetrators are held to account, engaged and connected.
Preventing and responding to family violence is systemic and enduring.
The Rolling Action Plan 2020-2023 details plans for the second three years of the ten-year plan.
The NIFVS Regional Integration Committee has developed a Strategic Plan 2019-2023 that aligns with the reform agenda.
MARAM
The Family Violence Multi-Agency Risk Assessment and Management Framework (MARAM) builds on the previous common risk assessment framework or 'CRAF'.
The aim of the MARAM Framework is to increase the safety and wellbeing of Victorians by ensuring all relevant services are contributing effectively to the identification, assessment and management of family violence risk.
To achieve this, the Framework has been established in law under a new Part 11 of the Family Violence Protection Act 2008. This requires organisations that are prescribed through regulation to align their policies, procedures, practice and tools to the MARAM Framework.
A range of organisations are prescribed under MARAM.
MARAM training is presently being rolled out. Organisations that cannot yet access MARAM training are advised to continue utilising the CRAF.
Find more information about MARAM resources and training.

The Orange Door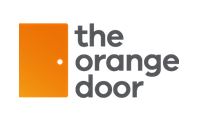 Support and Safety Hubs, known as The Orange Door, have been established to respond to victim survivors of family violence and families who need support with the wellbeing and development of children. The Orange Door team incorporates the intake services for specialist family violence services (for victim survivors and perpetrators), family services, and includes workers from Aboriginal services.
The establishment of the Support and Safety Hubs was a key recommendation of the Royal Commission into Family Violence, as part of a long-term plan to end family violence in Victoria and help better support and protect vulnerable children.
Hubs have been established in five launch sites including in North Eastern Melbourne. Based in Heidelberg, The Orange Door, North Eastern Melbourne opened on 10 July 2018.
The Support and Safety Hubs Statewide Concept explains the intent, scope, key functions and roles of the hubs.

Information Sharing
In 2018, two new Information Sharing Schemes were established to enable the sharing of information between authorised organisations. These schemes do not replace existing requirements to share information, including those under the Information Privacy Act 2000 and Children, Youth and Families Act 2005.
The Family Violence Information Sharing Scheme (FVISS)
The FVISS enables authorised organisations and services to share information to facilitate assessment and management of family violence risk to children and adults. The FVISS was created by Part 5A of the Family Violence Protection Act 2008. Find more information about the FVISS.
The Child Information Sharing Scheme (CISS)
The CISS enables authorised organisations and services to share information to promote the wellbeing and safety of children. The CISS was established under Part 6A of the Child Wellbeing and Safety Act 2005. Find more information on the CISS.
Find further information about organisations prescribed under the Information Sharing schemes.
Training in relation to the Information Sharing Schemes is available and is closely linked to MARAM training.
Guides and tools are available regarding the Information Sharing Schemes.
In addition, the Central Information Point allows representatives from Court Services Victoria, Victoria Police, Corrections and the Department of Health and Human Services to consolidate critical information about perpetrators of family violence into a single report for designated frontline workers.

Diversity and Intersectionality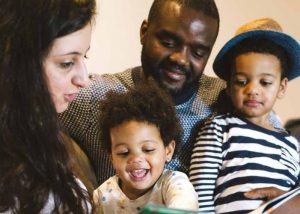 In April 2019, the state government released Everybody Matters: Inclusion and Equity Statement, a 10-year statement that supports Ending Family Violence: Victoria's Plan for Change to build an inclusive, safe, responsive and accountable family violence system for all Victorians. The Statement 'will guide a more inclusive, safe and responsive system for more people, regardless of gender, ability, sexual orientation, sex, ethnicity, religion, age or mental health'.

Workforce Development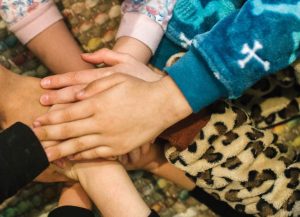 Building from Strength: 10-year Industry Plan for Family Violence Prevention and Response outlines the Victorian Government's vision and plan for those workforces that work to prevent and respond to family violence.
Building from Strength focuses on four key areas: a system that works together; building prevention and response capability across the system; strengthening the specialist workforces; and workforce health and wellbeing.
Strengthening the Foundations: First Rolling Action Plan 2019-22 is the first of three Rolling Action Plans that work towards achieving the long-term vision for the workforces that intersect with family violence as outlined in the 10-year Industry plan.
Preventing Violence against Women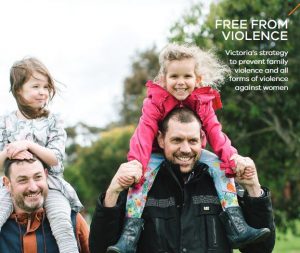 The focus of the Free from Violence: Victoria's strategy is on preventing two overlapping and related forms of violence: family violence and violence against women.
The strategy guides primary prevention – preventing violence before it starts by focusing on settings where inequality and violent behaviour are shaped.
Find out more about Preventing Violence against Women in the northern metropolitan region.
Find out what is happening with other reforms through subscribing to the Family Violence Reform newsletter or through the Family Violence Support webpage.